Live events
Donation income for the organizations would be conceivable through a variety of events such as exhibitions, markets or festivals. Part of the income from entrance fees, sales or auctions could be used for climate protection donations. By e-mail we can first answer questions and send our draft concept for an event. Should a joint action take place, we will support with material and publications. Much is the same for a live event as for an online auction (especially that the proceeds go to the five organizations), but details may differ. These are listed with the respective event.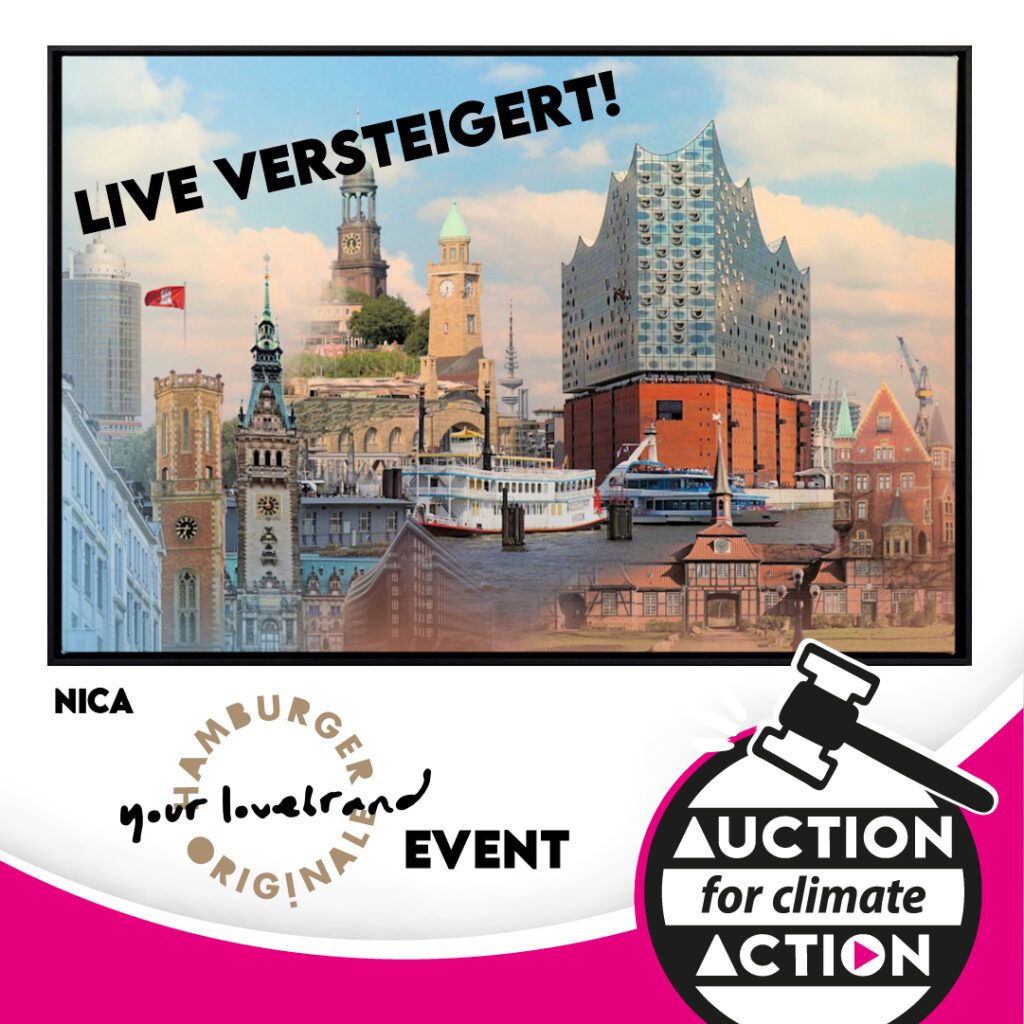 At the Hamburg Originale a Hamburg artwork by Nica Art Studio was auctioned for the benefit of our participating organizations at an Impulse event, see extra post. Volker Wittenburg auctioned it for the GBI Funeral Home.
We have set up an extra menu for the current event on German Unity Day.
Registrations, Memberships & Network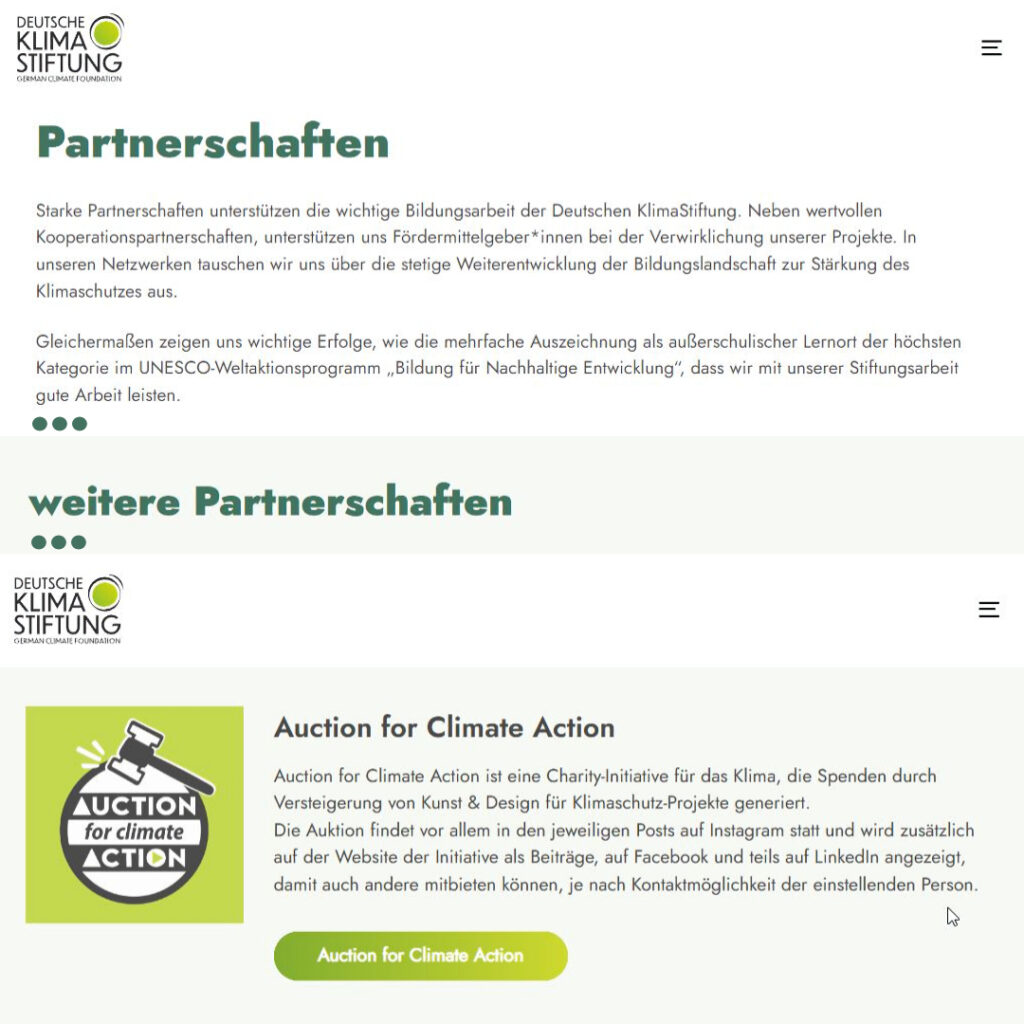 We are listed on the website of our partner, the Deutsche KlimaStiftung.
We are registered with letsact to search for volunteers. And for better visibility for potential bidders, we are registered at eco-so-lo, a platform for eco-products and services.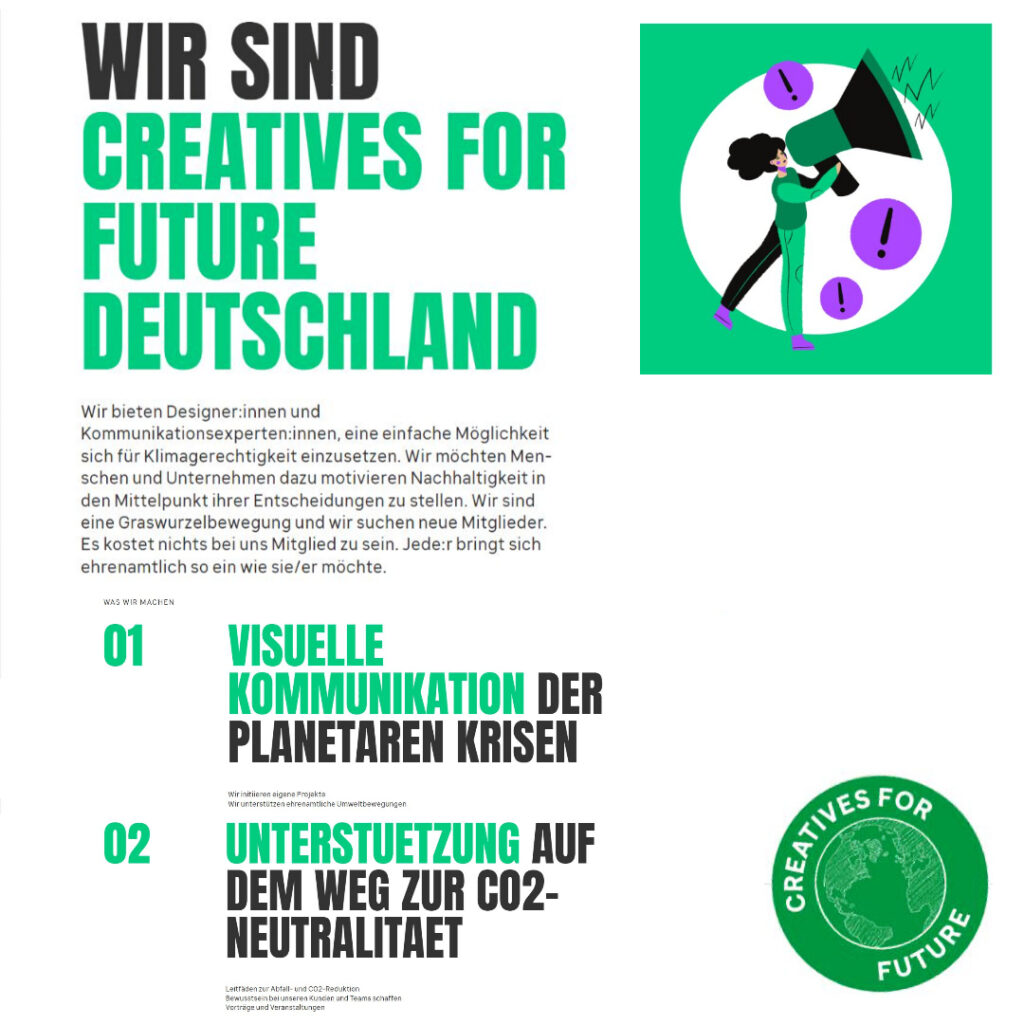 I, the initiator, am a member of Creatives for Future, where creatives network for the future, and the Hamburger Originalen, an initiative for Hamburg companies and actors. I am networked with the N Klub, a sustainable network of the Gute Leude Fabrik, and the ArtVenture Club, a network for Art World Players, where I could present the initiative in each case. We are also registered with Volunteerio, a platform for corporate volunteering.
Publications & Mentions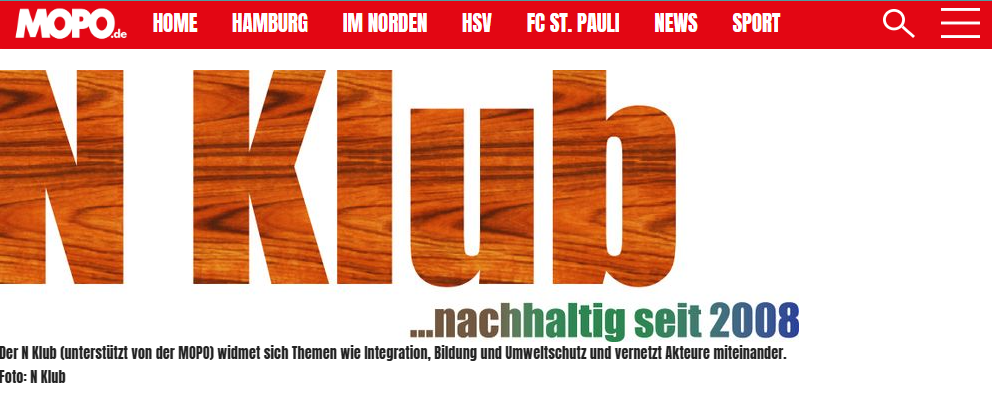 06/22/2023 in the newspaper: "Last generation": How much radicalism is needed, Senator? | MOPO
March 2023 in the magazine: Hamburger Originale: Kunst kommt von Können… – Hamburg Guide (hhguide.de)
28.10.2022 online: An article about us in the Goddessarts magazine: Save the Earth, but make it creative: Auction for Climate Action.